Post-doctorat : Catalyseurs solides pour la méthylation d'amines par l'acide formique
| | | |
| --- | --- | --- |
| ABG-86047 | Job | Any |
| 2019-06-12 | Fixed-term 12 Month | > €35,000 and < €45,000 annual gross |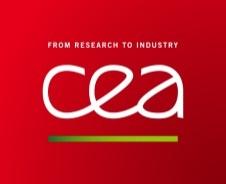 Commissariat à l'Énergie Atomique et aux Énergies Alternatives
Saclay - Ile-de-France - France
chimie verte, chimie organique, catalyse, chimie organométallique
Employer
Acteur majeur de la recherche, du développement et de l'innovation, le Commissariat à l'énergie atomique et aux énergies alternatives intervient dans quatre grands domaines : les énergies bas carbone (nucléaire et renouvelables), les technologies pour l'information et les technologies pour la santé, les Très grandes infrastructures de recherche (TGIR), la défense et la sécurité globale. Pour chacun de ces quatre grands domaines, le CEA s'appuie sur une recherche fondamentale d'excellence et assure un rôle de soutien à l'industrie.
Le CEA est implanté sur 10 centres répartis dans toute la France. Il développe de nombreux partenariats avec les autres organismes de recherche, les collectivités locales et les universités. A ce titre, le CEA est partie prenante des alliances nationales coordonnant la recherche française dans les domaines de l'énergie ( ANCRE), des sciences de la vie et de la santé ( AVIESAN), des sciences et technologies du numérique ( ALLISTENE), des sciences de l'environnement ( AllEnvi) et des sciences humaines et sociales (ATHENA).
Reconnu comme un expert dans ses domaines de compétences, le CEA est pleinement inséré dans l'espace européen de la recherche et exerce une présence croissante au niveau international.

Laboratoire de Chimie Moléculaire et Catalyse pour l'Énergie du CEA Saclay développe des méthodes catalytiques ayant pour but de proposer des alternatives à la pétrochimie pour la synthèse de composés à haute valeur ajoutée et/ou de bio-carburants, en particulier en valorisant la biomasse et le CO2. La qualité de l'expertise de notre laboratoire dans ce domaine se reflète dans les nombreuses publications (plus de 30) et la dizaine de brevets déposés depuis cinq ans.
Position and assignments
Synthesis and chracterization of solid catalysts for amine methylation with formic acid
This project is part of our teams efforts to develop green reactions to synthesize chemicals from renewable sources such as CO2 and biomass. The main goal is to find solid catalytic systems affording methylation of amines with formic acid as a methylating agent, in order to make the reactions developed in our laboratory a better fit for industrial processes.




Geographic mobility:
No business trip
Profile
The candidate must have an outstanding profile, and has to have a Ph D in molecular chemistry, organic chemistry or catalysis. Experience in catalysis is required. The candidate must have good conceptualization abilities and be able to work with a team in an international environment. He/she must be able to take initiatives and be active in order to fit well into the position and the team.
Goals
The objectives of the project are to develop a few efficient catalytic systems for the methylation of amines with formic acid, and to write articles and reports about them.
Apply
Close
Vous avez déjà un compte ?
Nouvel utilisateur ?
More information?
Get ABG's monthly newsletters including news, job offers, grants & fellowships and a selection of relevant events…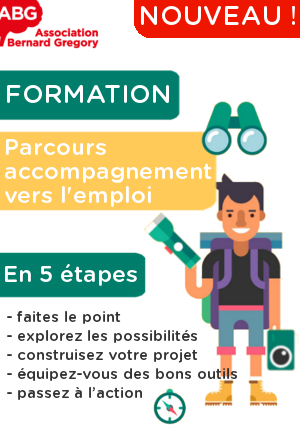 They trusted us