Médicaments Supramoléculaires pour Maladies Supramoléculaires
| | | |
| --- | --- | --- |
| ABG-87383 | Thesis topic | |
| 2019-09-11 | | Salaire à négocier |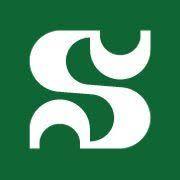 Université de Sherbrooke
Sherbrooke au Québec - Canada
Médicaments Supramoléculaires pour Maladies Supramoléculaires
Chemistry
Health, human and veterinary medicine
Cyclopeptide, Supramolécule, Neuroscience
Topic description
Les maladies neurodégénératives se caractérisent, entre autres, par la formation d'amas protéiques supramoléculaires volumineux (alpha-synucléine pour la maladie de Parkinson et plaque amyloïde pour la maladie d'Alzheimer). Ces objets sont toxiques pour les cellules nerveuses et finissent par entrainer leur mort.
Nos supramolécules tubulaires ont des caractéristiques topologiques complémentaires et ont donc le potentiel de rentrer en compétition avec les amas toxiques.
Le travail de recherche consistera à faire une étude SAR sur les chaînes latérales des nanotubes supramoléculaires afin d'optimiser leur effet biologique vers des médicaments, d'un type nouveau, contre les maladies neurodégénératives.
Concrètement, il faudra mettre au point la synthèse des monomères adéquatement protégés, les assembler en phase solide idéalement afin de faire de petites librairies de macrocycles. Il faudra ensuite les caractériser (RMN, MS, RX) puis les tester in vitro. Il sera également possible de faire des modélisation moléculaires.
Funding category
Public/private mixed funding
Funding further details
Prs Yves Dory, Louis Gendron et Dimitri Ryczko ont obtenu un financement de 100 000 $ par an pour 3 ans dans le cadre de leur projet : « Novel Supramolecular Drugs for a "Supramolecular" Disease » dans le cadre d'un projet conjoint avec Pr Benoît Champagne de l'université de Namur.
Presentation of host institution and host laboratory
Université de Sherbrooke
L'Université de Sherbrooke se distingue par des méthodes d'apprentissage pratiques, des thèmes porteurs propulsant ses unités de recherche, une stratégie forte d'innovation, de partenariat et d'entrepreneuriat, des campus verts et une qualité de vie incomparable entre rivières et montagnes. Autant de raisons qui en font l'une des universités les plus appréciées au Canada par ses étudiants.
Le laboratoire est situé sur le campus de médecine, à l'institut de pharmacologie (IPS) où se côtoient médecins, pharmacologues, biochimistes, biologistes, chimistes...
Une subvention vient d'être obtenue pour supporter le projet trans-facultaire et trans-continental (Québec-Wallonie).
PhD title
Doctorat en Chimie Médicinale
Country where you obtained your PhD
Canada
Institution awarding doctoral degree
Université de Sherbrooke
Graduate school
Candidate's profile
Chimiste organicien de synthèse.
Notes globales de Licence supérieures à 12 et notes reliées aux cours d'organiques supérieures à 13.
Notes globales de Maîtrise supérieures à 13 et notes reliées aux cours d'organiques supérieures à 14.
Application deadline
Apply
Close
Vous avez déjà un compte ?
Nouvel utilisateur ?
More information?
Get ABG's monthly newsletters including news, job offers, grants & fellowships and a selection of relevant events…
They trusted us