Novel Artificial Intelligence (AI) techniques in dealing with manufacturing variations for automobile assembly systems
| | | |
| --- | --- | --- |
| ABG-87139 | Sujet de Thèse | |
| 22/08/2019 | | < 25 K€ brut annuel |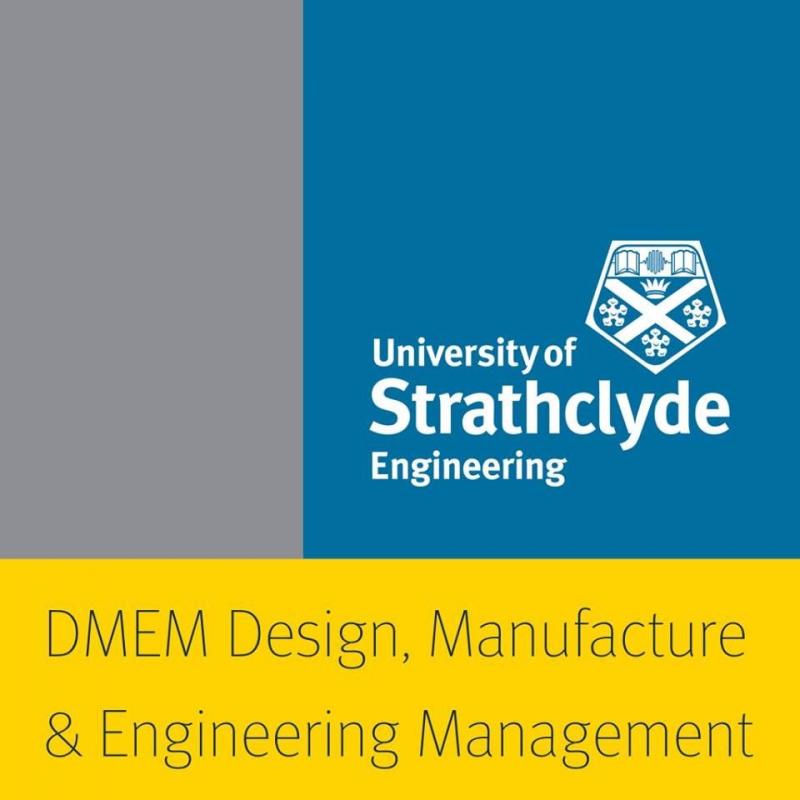 University of Strathclyde (Glasgow)
Glasgow - Royaume-Uni
Novel Artificial Intelligence (AI) techniques in dealing with manufacturing variations for automobile assembly systems
Sciences de l'ingénieur
Robotique
engineering, artificial intelligence, AI, manufacturing, assembly
Description du sujet
Part variations in geometry and surface finishes in manufacturing are a common phenomenon and can pose a challenge in assemblies of these parts with bigger than acceptable variations in traditional manufacturing. To derive a generic, smart and integrated solution in dealing with these variations in autonomous assembling and smart manufacturing is the challenge to be addressed in this research. This is also a desired solution in many manufacturing operations. The common treatment to variations is either reduce the tolerance of variations or to pair those parts within the tolerance limits. In this project, AI techniques and robotic solutions are proposed to advance the state-of-the-art by looking at each individual variations and coming up with a smart manufacturing strategy for the parts concerned. These variations are studied using these techniques for a better performance of assembled systems. The novelty of the proposed research is to use manufacturing context knowledge in deep machine learning using systems such as deep networks R-CNN, VGGNet16, VGGNet19, ResNet, InceptionV3, InceptionV5, Xception, to guide the learning to be more suitable for manufacturing.
Aims and Objectives:
The proposed project aims to derive a generic, smart and integrated system in which the variations in the parts manufactured and used in an automobile assembly process can be detected by in-house vision based system and a more tolerant assembly strategy will be generated by the AI algorithm to be developed, and therefore help establish an optimised and intelligent automobile assembly line.
The proposed project objectives are:
1) recognise parts of automobiles by deep learning networks;
2) classify the parts according to variations by deep learning networks;
3) generate an optimised algorithm for the best match of variations;
4) make the robotic control programme to drive the cooperative robots in autonomous assembly.
For example, a batch of 100 car doors manufactured for the assembly can be detected and classified into 10 variation groups by the machine learning algorithm. The doors of the 10 variation groups are autonomously assembled by robots with their best matching car frames as calculated by the AI software. Similar applications can be made into any assembly pairs in an automobile system enabling the optimised performances of the cars manufactured without spending any extra budget.
Deliverable:
The deliverable of this project is an integrated AI based robotic control algorithm. The innovative aspect of this project is the advancement of Artificial Intelligence algorithm specifically for dealing with variations of parts in geometry and surface finishes. It is envisaged that techniques such as machine learning or deep learning will be investigated in order to develop approaches that are even more advanced.
This 4-year studentship covers full EU/UK PhD tuition fees and a tax-free stipend. Candidates are encouraged to apply as soon as possible.
Nature du financement
Financement de l'Union européenne
Précisions sur le financement
4-year Fully Funded PhD Studentship is available to cover Home Fees and Stipend.
Présentation établissement et labo d'accueil
University of Strathclyde (Glasgow)
THE UNIVERSITY OF STRATHCLYDE

A leading international university, Strathclyde received a fivestar rating in a QS audit of universities' key performance areas.

With around 22,000 students from more than 100 nations, we have transformed our campus, investing £650 million
over the course of the current decade to create a first-class working and learning environment for you, our students.

Located in the heart of Glasgow, Scotland's biggest city, Strathclyde offers a fantastic experience, where you will enjoy flexible, innovative learning and excellent facilities. For more than 200 years, Strathclyde has been meeting the needs of students and society through education, research, innovation and enterprise.
The Department of Design, Manufacturing and Engineering Management (DMEM)
Welcome to DMEM, we are part of Scotland's largest Engineering Faculty which has more than 800 international students studying with us from almost 100 countries.
We are the only department in the UK to combine end-to-end multidisciplinary expertise from creative design through engineering design, manufacture and management of the entire systems, as well as the first department funded by the China Academy of Launch Vehicle Technology outside of China.
Our research is centred on the vision of 'Delivering Total Engineering'. We investigate processes, systems and technology to support and enable engineering from concept to remanufacture.

We host the Advanced Forming Research Centre (a £60m state of the art facility with a £38.5m project portfolio) – a partnership between the University of Strathclyde and global industrial manufacturing companies, the Centre for Precision Manufacturing, the Design Research Group, the Robotics and Autonomous Systems Group (which includes SMesTech), the Sustainability and Remanufacturing Group and the Engineering Management Group (which is involved in the Strathclyde Institute for Operations Management, which brings together the leading experts in Operations Management from Strathclyde's Business School and the Engineering Faculty). We are also involved in the Advanced Manufacturing Industrial Doctorate Centre, Continuous Manufacturing and Crystallisation, the High Value Manufacturing Catapult, and the Weir Advanced Research Centre. The University of Strathclyde is also the anchor university for the National Manufacturing Institute Scotland (NMIS), the base for the Scottish Institute for Remanufacturing (SIR) and hosts the Maritime Research and Innovation centre UK (MarRI-UK).
Intitulé du doctorat
PhD in Design, Manufacturing and Engineering Management
Pays d'obtention du doctorat
Royaume-Uni
Etablissement délivrant le doctorat
University of Strathclyde
Ecole doctorale
University of Strathclyde
Profil du candidat
Applications are welcome from all who possess or are about to obtain a first class or 2.1 BEng (Hons), MEng or MSc degree, or equivalent EU/International qualification, in a relevant discipline.
Applications from Home, Rest of UK and EU students will receive funding of the home fee and stipend.
International Students are welcome to apply but should be aware of the additional funding requirements and will have to provide evidence that they can pay the difference in fees of circa £16k per annum.
Date limite de candidature
30/08/2019
Postuler
Fermer
Vous avez déjà un compte ?
Nouvel utilisateur ?
Besoin d'informations ?
Vous souhaitez recevoir une ou plusieurs lettres d'information de l'ABG. Chaque mois des actualités, des offres, des outils, un agenda…
Ils nous font confiance